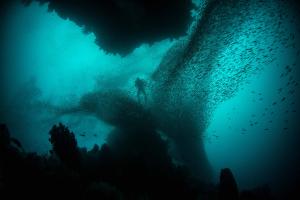 About Us
The Conservation Collective comprises a global network of locally-focused environmental foundations, emerging from the natural instinct of all people to protect what they love. The Conservation Collective facilitates funding for the most effective grassroots environmental initiatives, with world-class oversight, management and programme aid.
Today there are twelve funds in our network, based all over the world from Mallorca (Spain) to Sri Lanka, and most recently the Highlands and Islands of Scotland. The Conservation Collective network collates and shares best practice, and fosters a 'virtual' global team in order to ensure maximum collaboration.
Successes enabled by projects and partners within the group include:
Developing sustainable whale watching businesses in St Vincent and the Grenadines.

Stopping oil drilling in Ibiza and Formentera via the creation of an alliance of local stakeholders.

Reducing plastics in agriculture in Mallorca, by replacing them with bioplastics made from potato starch.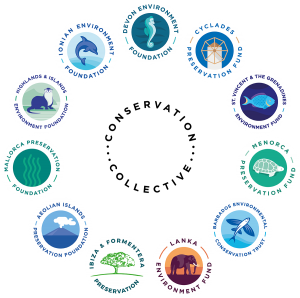 This simple model has proved itself to be a successful way of increasing philanthropic funding for the environment by engaging new types of donors and turbocharging the work of local environmental champions. Our proven replicable toolkit is as follows:
10 for 10! Identify a group of (minimum) ten individuals and businesses committed to protecting their patch, and willing to donate £10,000 per year to cover one full time employee and contribute to the grants programme.

Hire a well-integrated local executive director to identify the best grass-roots environmental projects, campaigns and initiatives broadly within the following themes: marine conservation, landscape protection and local food, and the sensible management of resources (across water, waste and energy).

Form a steering committee with a group of actively engaged donors to advise on strategy and introduce new supporters. Develop an expert local, technical and scientific advisory board to add support.
We are hands on and flexible funders, involving, empowering and strengthening local communities in order to build capacity and create the maximum potential positive impact.
Each fund is apolitical, independent, not for profit and privately funded. Total funds raised stands at over €3,000,000. 
Our People
Ben Goldsmith

Chairman/Founder

Ben is the Chief Executive Officer of Menhaden, a London-listed investment trust which seeks to generate long-term shareholder returns by investing in businesses and opportunities which are delivering or benefiting from the more efficient use of energy and other resources.

As well as chairing the Conservation a Collective, Ben is a Trustee of the Children's Investment Fund Foundation (CIFF), the world's largest climate change focused philanthropic fund, and chairs the Goldsmith family's JMG Foundation, which focuses on environmental issues. Ben sits on the Board of the UK Government's Department for Environment, Food and Rural Affairs (DEFRA) and is also Chair of the Conservative Environment Network.
Jade Brudenell

Executive Director

Jade is the Executive Director of the Conservation Collective. Working at a group level across all of the environmental funds, her role is to collate and share best practice, and maximise opportunities for collaboration; as well as supporting the Executive Directors in running their organisations effectively. Always on the lookout for new places where the Conservation Collective model can be rolled out or grown, you will find Jade hunting down exciting partnership opportunities somewhere between London and Hampshire and on Zoom. Her background is in marketing and investor relations, in the environmental investment sector.
LOCAL FOUNDATION EXECUTIVE DIRECTORS
Our Approach
To connect those who love and rely on a place, with those who are working to protect, preserve and restore that place.
To involve, empower and strengthen local communities through a bottom-up integrated approach aimed at creating long lasting change, bolstering civil society and building capacity.
To support local initiatives and identify the framework and skills needed to tackle specific local environmental problems.
To build a global network with access to piloted and proven solutions.
To mobilise funding by encouraging those individuals who aren't always the 'usual suspects' to get involved and support their local environment.
To leverage co-funding opportunities with larger foundations, national or international organisations.
To convert a place into a model for best practice for sustainable management.
To provide a proven and transparent channel for donors to support their local environment.