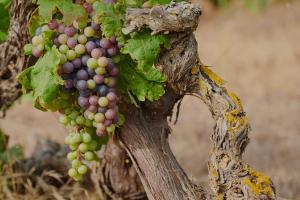 Energy
Area of interest
Promoting consumption of local produce in order to increase food production capacity and restore Ibiza's agricultural lands
IbizaPreservation's Ibiza Produce project has been up and running since 2018, with the aim of protecting and preserving the island's soils and landscapes, which in the past few decades have been increasingly given over to tourism and urban development.
98% of the food consumed on Ibiza comes from elsewhere and the COVID-19 crisis highlighted more than ever before the need to reduce reliance on imports and buy local. Ibiza Produce responded rapidly to this need, creating an online "Lockdown Directory" of food markets, producers and farm shops which are continuing to operate during the quarantine period. The guide, which is being publicised among the island community using a variety of platforms, will be regularly updated.
Additionally, the project teamed up with an eco-conscious delivery company, Green Delivery Ibiza, to offer a local products section in a new online supermarket. The initiative was launched in record time just two weeks into the lockdown, enabling housebound residents to purchase a range of local foodstuffs including fresh organic fruit and vegetables, meat and dairy products and local coffee and beer. Ibiza Produce brought together more than a dozen of the island's producers for the section and continues to work to increase the number of items on offer.
Ibiza Produce was born out of IbizaPreservation's work on previous land-related projects, including:
These projects highlighted a glaring need to reinvigorate the island's agricultural sector by promoting local consumption – now a key objective of Ibiza Produce. It is hoped the new initiatives launched in response to COVID-19 will provide a lasting resource for island residents, whilst helping to support local food producers through the current economic downturn. 
Now more than ever we need your support to help us with this vital work. You can donate to Ibiza Produce and IbizaPreservation's other projects here.
News: