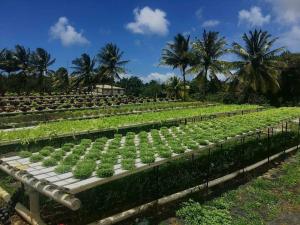 Marine
Area of interest
The compounded issue of access and viability of the local food sector is a key area of focus of the BECT
We aim to support projects working towards the mainstreaming of sustainable agricultural practices, stronger farm to table connections and public education surrounding the issue of sustainable agriculture. The first two grants we're supporting in this area are:
Youth Farming: the Inter American Agency for Cooperation in Agriculture (IIC) will be building a Future Farmer's website and hosting a Future of Farming Think Tank as part of its national strategy to enhance the reputation of farming as a viable career option. It will profile young farmers who have been trained and certified in various aspects of sustainable agriculture. Read more.
Organic Farming Pack House and Online Delivery platform: w

e are currently reviewing the opportunity to support the Organic Growers and Consumers Association (OGCA) with the creation of an organic farming pack house. This will serve as a central hub for all organic growers and producers to be able to market and sell their goods. Furthermore, OGCA is partnering with

Pantry of Amazon

to upscale their online ordering platform towards including fresh produce. This will support the connectivity of organic growers to the wider consumer market. Read more.
Contact tamaisha@barbadosenvironment.org to get involved or to find out more.
Follow us on instagram: @barbados_environment