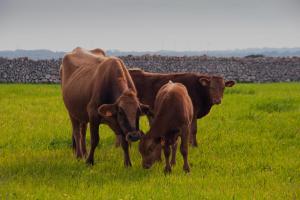 Menorca Preservation Fund
Area of interest
The MEPF is supporting local producers
The MEPF has been very keen to support local produce related projects since its inception and over the last few months we have been working towards creating an island-wide commitment to increasing the consumption and production of locally-grown, sustainable, and organic goods all the way from producers to restaurants and retail points.
Based on this and the current pandemic that we are facing, the MEPF is keener than ever to support local producers and fisheries. We are clear that it is essential to increase the % of local produce that we consume, which currently stands at only 11% of our household food consumption but also we know that it is highly important to support and promote our local producers when their economies could see themselves so negatively impacted.
Visit AgroXerxa Menorca to find discover a network of local producers and how to find them.
Possible projects to support include:
Commitment from local suppliers to increase their demand for local produce (supermarkets, restaurants etc…) 

Improvement/support in promoting local producers, their delivery options etc.

Guide to local fish, ways to cook and where to buy. 

Work alongside key stakeholders in the local produce sector to better understand their key challenges and seek ways to address them. (for example packaging for local produce).
News:
Covid-19 emergency food project