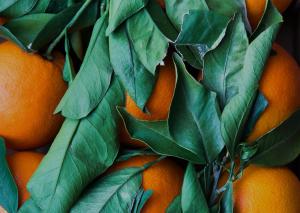 Ionian Environment Foundation
Area of interest
In response to the economic impacts of the Covid-19 crisis, the IEF is looking for ways to strengthen the local capacity for sustainable food production and to increase demand
The Ionian Islands have a great tradition, as well as great potential for quality food production. They are the greenest islands of Greece and host an amazing biodiversity that is also reflected in the variety of crops and plants that have historically been growing on them, sustaining the local populations sufficiently even in the most difficult of times. Blessed with plenty of rainfall and sunshine, plus mouth-watering local gastronomy these crops and plants can become delicious and nutritious food. Highlighting the local cuisine and promoting local produce could increase the Ionian Islands' environmental sustainability, economic prosperity, and climate resilience.
We are supporting a programme, which highlights and combats the problem of alien invasive (non-native) marine species, by encouraging local fishermen to catch them, and restaurateurs to add them in their menu and introduce to customers. Read more.
The IEF is looking for ways to strengthen the local capacity for sustainable food production and to increase demand. At the first stage we are planning a gathering of interested stakeholders, mainly local producers and shop owners. Read more to join us!
Follow us on instagram: ionian_env_foundation