Our Model
Our purpose
Conservation Collective is a global network of local environment foundations rooted in their communities working to protect the environment, restore nature and safeguard against climate change.
Our mission is to increase the amount of funding available for the most effective front-line nature restoration initiatives.
Our philosophy is built on the principle people care deeply about the places they know and love.
Our goal is to bring new channels of support for environmental protection, and to get it into the hands of the people closest to the problems, and therefore best suited to provide the solutions. Relatively small amounts of money can go a long way in terms of making environmental change!
Our approach is nimble and non-bureaucratic – we "get stuff done".
To date, over £6.5 million has been raised to protect and restore nature on land and sea and this money has been transformational for some extraordinary projects.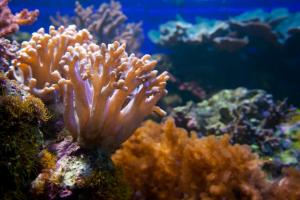 Our approach
The power of Conservation Collective is in our ability to replicate our model in new locations, to raise funding effectively and efficiently, and share knowledge and expertise across the network. As a global network we pride ourselves on removing barriers, empowering communities and getting things done.
When setting up and supporting local foundations, we will:
Identify donors and raise funds (100,000 in local currency) with a commitment of at least three years, followed by ~20% annual growth.

Commission a scoping study to identify the key local environmental challenges.

Appoint a local Executive Director to effectively lead the organisation.

Establish a Steering Committee to approve grants, direct strategy, and drive fund-raising.

Provide expertise from an advisory council across various specialist technical and scientific areas.
Network benefits
We make sure that foundations are run effectively and can thrive independently, growing year on year and following a high standard of governance.
Everyone in our network receives ongoing hands-on support from our central team, benefitting in every area of their efforts…
Financial

We introduce foundations to private donors, corporate partners and trusts, provide financial management and oversight, and help process UK taxpayer donations.

Strategic

We help people share knowledge and expertise across the network, both in terms of conservation efforts and broader operations. And we've created a shared tool for impact evaluation, monitoring and learning based on our Theory of Change.

Operational

Foundations have access to an extensive library of templates, policies, and guidelines, a specially designed system for managing contacts and deals, and training and professional development for local directors.

Communications

We amplify local stories to a global audience via social media, digital marketing and PR, with regular events to boost fundraising, networking and awareness.