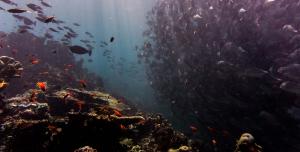 Donate
The Conservation Collective raises money to support its local funds with core funding, operational and strategic support.
Contact jade@conservation-collective.org to join us!
Bank transfers
To donate via bank transfer please use the details in this section and make sure you let us know!
For payments in Sterling (GBP)

Account name: Conservation Collective
Bank name: HSBC
Bank address: The Promenade, Cheltenham, GL50 1LR

IBAN: GB66HBUK40171092559781

BIC/SWIFT code: HBUKGB4B

Account number: 92559781

Sort Code: 40-17-10

REFERENCE REQUIRED:

Please clearly reference your donation – using the acronym of the network member beneficiary, e.g. 'MAPF' (Mallorca Preservation Fund); or indicating clearly that it's for 'Conservation Collective' core charity.

The Conservation Collective is a charity registered in England and Wales as a charitable incorporated organisation under charity number 1185925.

For a donation receipt or to complete a Gift Aid form please contact jade@conservation-collective.org.
UK tax payers
You can donate via the Conservation Collective to your local foundation to gain UK tax payer benefits. Please contact us for a Gift Aid form. The Conservation Collective will transfer the full donation to the local beneficiary, and any Gift Aid claimed on this donation will be 100% passed on. We're compiling our list of donors, come back soon to see your name here!
We're compiling our list of donors, come back soon to see your name here!