Discovering Aldourie Castle with HIEF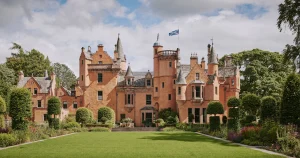 HIEF focuses on protecting and restoring the natural beauty, biodiversity and eco-systems of the Scottish highlands and islands for the benefit of all by working in partnership with local communities to implement sustainable and regenerative projects. HIEF is part of Conservation Collective, a global network of local foundations funding effective grass-roots conservation initiatives to protect the environment, restore nature and safeguard against climate change.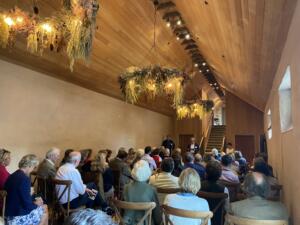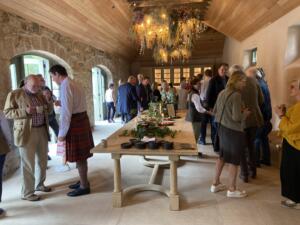 On a mild Scottish summer afternoon we gathered at The Steadings, beautifully converted former stables and milking parlour in the grounds of the castle, for delicious sandwiches and tea. After a brief introduction from Hugh Raven, co-founder and chairman of HIEF, and a foundation update from Sally McNaught, Executive Director, we listened to Tom Stuart–Smith, renowned landscape architect, gardener and writer, give a brief outline of his journey with the gardens at Aldourie.
Wandering down to the walled garden everyone was awestruck by the beauty of the place; the softness of the gone–to–seed grasses and wild flowers, huge mature trees contrasting beautifully with the order and structure found within the walled garden.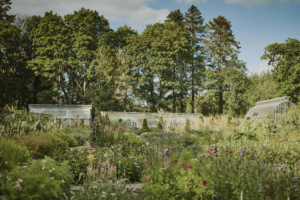 There was plenty of advice sought from the award-winning Tom, who was generous with his time as we walked down through the woods to the banks of Loch Ness and the spectacular Boathouse, which sits on the same site as the original, with a plated roof in the shape of an upturned boat.  
Back to the main building for tea and more wonderful sandwiches and cakes, we had a nosey around the Aldourie Castle itself, huge roaring fires and utterly beautiful interiors throughout, overlooking spectacular gardens and views across the Loch. Owner Anders Holch Povlsen, who had so generously hosted us all, chatted to the guests and caught up with Tom, as the event came to a close and we drifted back to our cars, day dreaming of flawless flower beds, perfectly ordered kitchen gardens and immaculately curated interiors.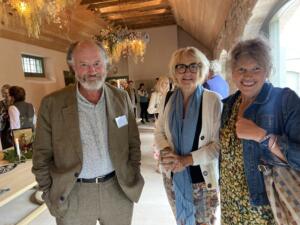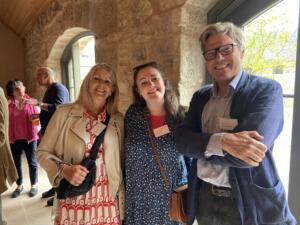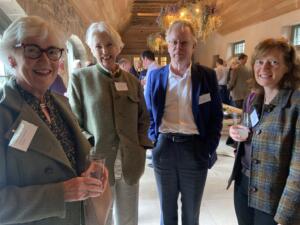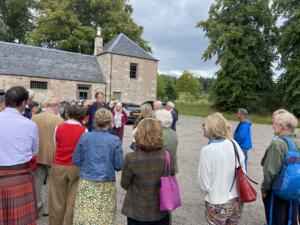 Written by Francesca Hicks