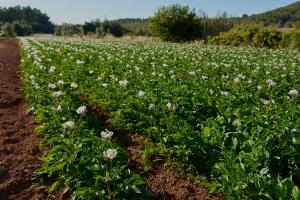 Areas of Interest
The Conservation Collective is launching a joint initiative to support local produce
Building long-term climate resilience by strengthening local food systems, and promoting land stewardship are common objectives across the members of our network. The Covid-19 crisis has hammered home the importance of being able to produce food locally, in order to sustain our communities and reduce their reliance on imports and global supply chains. Now more than ever we need to support our farmers, fishermen and other producers. Connecting them with consumers and highlighting the benefits of local produce has become even more important, to help our islands's businesses weather the economic problems created by global lockdowns. Together, we are asking our communities to: DREAM GLOBAL, EAT LOCAL. Watch our campaign video!
We have the experience, the projects and the partners to make this vision a reality, but we need your support! Join us as a funder or partner!
Click on a local fund below to read about how they're playing a role in this campaign.
Join our social media campaign: follow – share – engage – post #dreamglobaleatlocal
Read our latest newsletter featuring the campaign.
Read more about how the Conservation Collective members are pledging their commitment to promote local produce