NEWS AND VIEWS FROM THE CONSERVATION COLLECTIVE 
Spring is here and so is our latest newsletter, aiming to shed a bit of hope and positivity despite the overwhelming current world events. You only need to take a look at this gorgeous photo, courtesy of Highlands and Islands Environment Foundation, of light, splintering even through the dense pine forest in Cairngorms National Park, Strathspey, Scotland.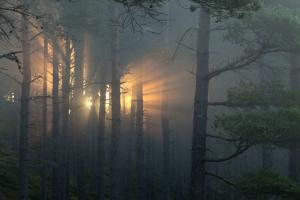 This time we highlight the impact of three areas of work from our foundations:
Environmental education from women Lamu, Kenya
Sustainable fisheries in St Vincent and the Grenadines
Regenerative agriculture in Ibiza and Devon
We also have exciting news regarding, the first set of grants from the Argolic Environment Foundation, Cyprus Environment Foundation's new website and the establishment of the new Turquoise Coast Environment Fund !
Read the full document here and discover what we have been up to for the past few months and the exciting road ahead!