Spotlight on the Director – Mariela Antonakopoulou
As part of our 'Spotlight on the Director' series we would like to introduce Mariela Antonakopoulou, the new Local Director of the Argolic Environment Foundation in Greece! 
Mariela has been spending her summers in the area surrounding the Argolic Gulf ever since she was a kid. She was always impressed by the unique beauty and the exceptional landscape of its islands and by the long and rich history of the area. 
With her experience in sustainable water management initiatives and promotion of responsible science, research and innovation she will help the AEF build more sustainable living environments and promote preservation and natural value for the long term in the region and beyond.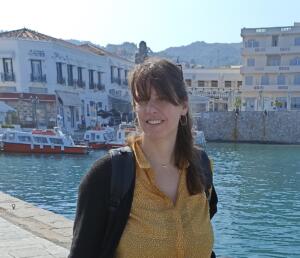 On her new role, Mariela will combine her passion for the nature and the sea to work with the local communities on grassroots initiatives to build a more sustainable environment in the region.