Spotlight on the Director
Over the coming weeks we will be asking the amazing executive directors from each local foundation within our network to answer a series of questions about what drives and inspires the work they do. This week we spoke to Ambra, Executive Director of the Aeolian Islands Preservation Foundation.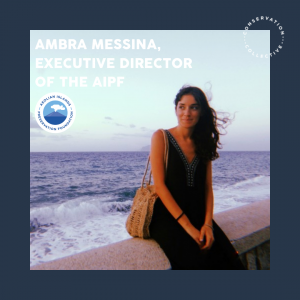 Is there a specific area of focus in your work that you are most interested in? Why?
The beauty and natural habitats of the Aeolian Islands offer a unique experience which attracts many visitors every year. However, marine conservation presents a significant challenge as marine life is diminishing and we cannot afford to lose these ecosystems, particularly as the local community relies on them. With this in mind, I am especially interested in education since children are the future and the fate of the ocean will soon be in their hands.
What are some simple steps people can take to help their local environment either in the Aeolian Islands or around the world?
I believe in the power of cooperation and working as a team. Our work has the greatest impact when our local associations, authorities and communities work together with the generous support of the people who invest in the future of our islands. Everyone who loves the nature here can play their part to ensure the Aeolians retain their natural appeal for generations to come.
For more information about the AIPF please visit our website.