Spotlight on the Director
Spotlight Series
Over the coming weeks we will be asking the amazing executive directors from each local foundation within our network to answer a series of questions about what drives and inspires the work they do. The next up is Vinod, Executive Director of the Lanka Environment Fund.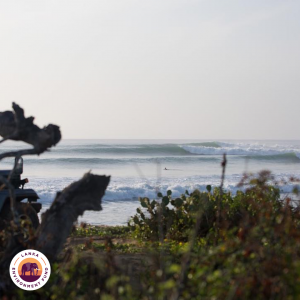 Is there a specific area of focus in your work that you are most interested in? Why?
I am extremely interested in the marine aspect of my work with LEF. Sri Lanka has a territorial sea and Exclusive Economic Zone (EEZ) nearly eight times its landmass, so marine protection needs a lot more attention. With some exciting projects in the pipeline and in the development phase, I am looking forward to helping the limited number of marine conservation organisations further their work.
What are you most excited about for the future of the LEF? 
I am very excited about the upcoming year! Having suffered serious setbacks due to 2019's Easter Sunday bombings and 2020's COVID -19 pandemic, fundraising was tough. However, we have gathered some good momentum now and hope to grow the LEF in 2021.
What are some simple steps people can take to help their local environment either in Sri Lanka specifically or around the world? 
Helping raise the levels of environmental consciousness amongst the general public is extremely important. The more people know about the crisis the more inclined towards donating, volunteering and mobilising they will be.
Find out more