Catherine Provost hosts launch of Swarovski Sea Life collection for SVGEF
Catherine Prevost invites Conservation Collective guests to a special drinks to launch her Swarovski Sea Life collection at 127 Sloane Street, on Tuesday 3rd December. Contact jade@conservation-collective.org
Long time supporter of the SVGEF and Steering Committee member, Catherine Heeschen nee Prevost, has brought her design skills to the fore in designing a jewellery collection entitled Sea Life for the world renowned jewellery company Swarovski.
The collection highlights some of the endangered or threatened species in St. Vincent and the Grenadines that the Fund is endeavouring to protect, namely the marine turtles, the Union Island gecko and the parrot fish.
The Sea Life Collection, was officially unveiled on April 18 at a cocktail event at the Great Room of the Cotton House Hotel on Mustique. Over 100 persons attended the event, including the Hon Prime Minister Dr Gonsalves and his wife. Also in attendance were the Chairman of the Fund Bryan Adams and local Directors Louise Mitchell and Andre Iton. Watch a short video about the collaboration here.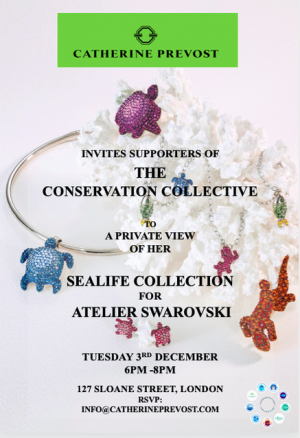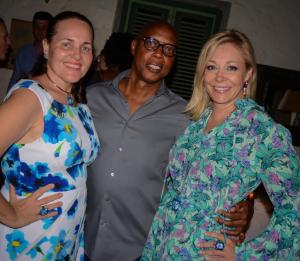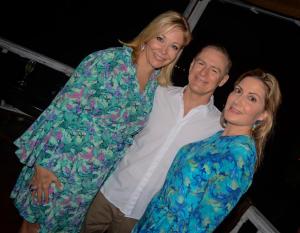 Part proceeds from the new collection will go to the St Vincent and the Grenadines Environment Fund (SVGEF) to support its work.
Speaking about the collection Catherine said "…My way to raise awareness is to make something beautiful and it will tell a story. So I feel like if you were to wear those earrings and have someone say 'I love those', then you can say it's the parrot fish and they're endangered and it has a stronger message maybe than other ways."
It is entirely fitting that Catherine was able to team the Fund up with a company founded on the principles of sustainability.
When Swarovski began in 1885, Nadja Swarovski's great great grandfather started his company in the Tyrolean Alps of Austria, where he could power his crystal cutting machines with the water power coming out of the mountains, and over a century later that sustainability remains a centre piece of the company.
The company began with the principle of empowering women by providing them with an affordable alternative to diamonds. But now, it's going further and embracing our duty to look after the planet and the threatened species around the world.
According to Nadja Swarovski: "It's unbelievable how the loss of a certain species affects the biodiversity and people just don't realise that. We just want to raise awareness of these issues, because it will change the consumption patterns of the consumer and that's the ultimate goal we want to achieve."
The Sea Life Collection highlights some of the critical work done by the SVGEF in recent years.