Local Heroes – Stellaris Project
For this edition of the Local Heroes series, we talk with Debora Morrison from Stellaris Project about shark and ray conservation in Mallorca. With support from Mallorca Preservation Fund, the Stellaris Project aims to breed endangered nursehound sharks in captivity and release them back into the wild once they are mature enough and ready to produce a viable population. 
The project is breeding two groups of nursehound sharks in the Palma Aquarium and the Centro de Interpretación Cabrera (CIC). The Palma Aquarium breeding group is currently stable and thus laying eggs, which are then collected and inserted into a stable temperature tank and hung up until hatching occurs. So far, from a total of 126 eggs, 53 pups have successfully hatched and survived the first few weeks of life. 
The main objective of the project is to help the pups mature until they are able to survive in the wild; thus initiating a recovery of the population of the species in the Balearic Islands. Moreover, by collecting research data and species information (e.g., total body length of mature specimens, birth length of pups, growth rate, incubation period of eggs, etc), this project will provide key ecological and biological data of the species and help extrapolate this breeding program to other endangered species.  
This project also focuses on promoting environmental education among students and awareness-spreading campaigns through exhibitions on the human impacts that these and other elasmobranch (i.e. shark and manta) species are facing in the Balearic Islands.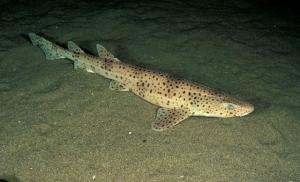 What motivated you to carry out this project?   
Our philosophy centres around species conservation and protection. The Palma Aquarium Foundation, founded in 2016, aims to protect the environment and, as part of the Palma Aquarium platform, it can use its resources and facilities and experienced staff; which makes implementing this kind of projects possible. Also, and via collaboration agreements, our foundation works actively with other environmental organisations to enhance project exposure and funding. 
What is the biggest challenge you face?  
The biggest challenge we face is the limited number of breeding individuals we have at the moment, as it hinders the possibility of doing comparative studies from different data collection sets. Moreover, a small population of breeding sharks increases the risk to and impact of infectious diseases among the group. To overcome these challenges, we would need another breeding group of animals for the CIC; but it requites further funding. These animals must be captured and acclimatised into the facility to initiate breeding. So far, we have been able to house the 53 pups without a problem, but as the project develops into a more advanced stage, pups will need to be kept either individually or in small groups, and we will have to purchase more tanks for the quarantine area, and additional water filtering and cooling systems.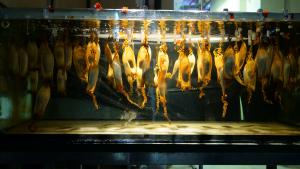 A quote that defines you and your work
"Acknowledge value, and value protection". This concept stems from the consequences of human destruction of the natural resources and the environment. Nature is the primary and main source of food, medicine and climate regulation. The loss of nature is a loss of future for us. Consequently, humanity has the moral and ethical obligation to contribute to the reverting of the current situation of habitat and species loss and environmental degradation.  
On a personal level, working in a marine environment for many years, I have been able to see the dramatic and devastating changes there. Those of us with the possibility to positively influence environmental degradation have, in my opinion, the obligation to do so. Environmental organisations are essential in their mission to detect, communicate and spread awareness about the problems destroying the natural environment ".