Spotlight on the Director
This weeks Spotlight Series features Ana, the wonderful director of the Mallorca Preservation Foundation.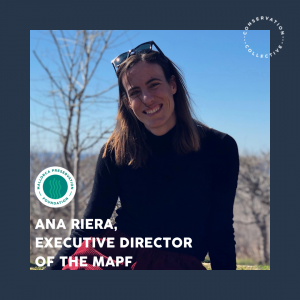 Is there a specific area of focus in your work that you are most interested in? Why? 
At the moment, I'm most interested in agriculture and local food production, as it has the potential to instigate positive changes in a range of other areas. Agriculture is the ONE sector that has the ability to transform from a net emitter of CO2 to a net sequester of CO2. The industry is beginning to make changes to incorporate renewable energy sources, rational usage of water and more effective waste management into its operations. With more sustainable practices in both crop and animal farming as well as a move towards sourcing food at KM 0, the industry is showing signs of a positive transformation 
What are you most excited about for the future of the Mallorca Preservation Foundation? 
Despite the fact that 2020 has been a difficult year, the scenario in sustainability is promising since it seems that people are now more aware about the importance of our natural environment than ever. The MAPF has some very exciting projects in the pipeline that can help to transform Mallorca into a more sustainable island.
What are some simple steps people can take to help their local environment either in Mallorca specifically or around the world? 
Consume local and sustainable. The consumer has the key to change things: sustainable food, sustainable fashion, sustainable energy, sustainable tourism. When everyone demands sustainability, it will become normality.