Spotlight on the Director – Aysegul Cil
As part of our 'Spotlight on the Director' series we would like to introduce Dr Aysegul Cil, Executive Director of our newest local foundation, the Turquoise Coast Environment Fund in Turkey! 
Aysegul is passionate about nature and the engagement and reconnection of local communities with their roots in their local, social and cultural environments.   
In Turkey, she has been fortunate enough to experience some of the most unique and biodiversity-rich areas and habitats in the region. Despite having worked around the world for many years, her desire to return to her motherland and protect its valuable coastal areas was always present.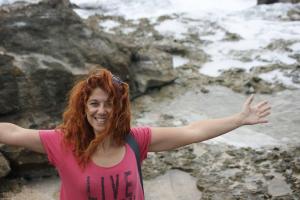 Aysegul firmly believes in the power of people working together for a common goal. Her vision with Turquoise Coast Environment Fund is to make a greater impact to protect, restore and sustain the precious marine and coastal biodiversity and ecosystems in the Southern and Western coasts of Turkey.