Spotlight on the Director – Gaia Agnello
As part of our 'Spotlight on the Director' series we would like to introduce Gaia Agnello, Executive Director of our newest local foundation, the Sicily Environment Fund!
Born and raised in Sicily, her passion for nature has led her to travel and live abroad for several years. She gained a BSc in Natural Sciences at the University of Palermo and a MSc in Ecology, Evolution and Conservation at Imperial College London. She has been involved in community-based projects and protected areas management while working for a grassroots NGO in Belize. She has conducted research on community engagement approaches and managed EU funded projects with the European Citizen Science Association in Berlin.
As I child, Gaia spent a lot of time in nature both at land and sea. She was always fascinated by the diversity of species and grew up being very conscious about the responsibility we all have to protect and respect nature in all its form. She likes to think that the caper flower in SEF's logo well represents the fund and the network of passionate local conservationists and supporters it will build across the region – the caper plant is a native species of the Mediterranean, emblem of its beauty, and characterised by remarkable adaptability to harsh environments.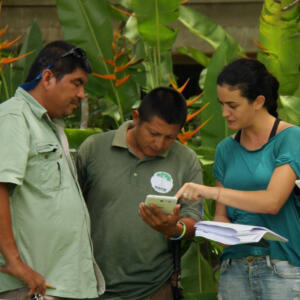 " The Sicily Environment Fund will provide essential resources to mainstream biodiversity in Sicily. We want to contribute to building a network of people committed and willing to take action to protect and restore Sicilian nature and landscapes! We want to work with, and for the communities – our ultimate goal is to empower locals in developing actionable knowledge, to find the solutions to environmental challenges they face, and to create more green jobs opportunities."